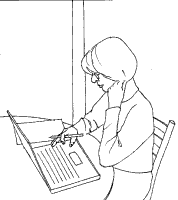 An editor is a vital partner of the serious writer, objectively overseeing an author's work during the various stages of its development.
Mainly Words offers thorough editorial attention to your novel, memoir, grant application, or any other piece of writing you plan to submit for publication or professional review.
Most publishers recommend
that writers employ the services of a professional editor before submitting a manuscript. With meticulous attention to structure, narrative flow, and detail, our experienced eyes will catch the things that you, the author, are too close to your work to see. We aim to ensure that your writing is polished, grammatically correct, and error free.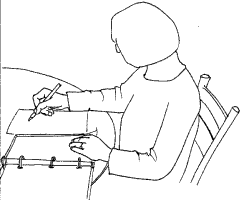 Copyediting addresses matters of style. In addition to standard proofreading checks, this service includes additional edits and suggestions to improve clarity, consistency, and readability. The following are among the errors caught by copyediting:
Poor sentence structure
Passive voice
Run-on sentences
Awkward phrasing
Misplaced modifiers
Proofreading addresses matters of accuracy. Your manuscript will be thoroughly checked to correct the following types of errors:
Spelling
Grammar
Repeated Words
Words out of context
Capitalization
Punctuation